Jana Kramer - Jana Kramer (2012)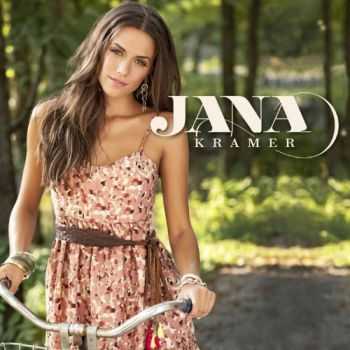 Artist
: Jana Kramer
Title Of Album
: Jana Kramer
Year Of Release
: 2012-06-04
Label
: Warner / Elektra
Genre
: Country
Quality
: avg. 253kbps
Total Time
: 37:39 min
Total Size
: 68,3 MB
Tracklist:
01. Good Time Comin on (3:25)
02. I Hope it Rains (3:08)
03. Why Ya Wanna (3:43)
04. Goodbye California (3:59)
05. Whiskey (3:36)
06. Over You by Now (4:00)
07. One of the Boys (2:50)
08. What I Love About Your Love (2:58)
09. When You're Lonely (3:31)
10. King of Apology (2:50)
11. Good as You Were Bad (3:38)
Jana is no stranger to the bright lights with her impressive string of movie and television roles, but she credits her break into the music industry as her most important accomplishment to date. "I love acting, but my heart and soul is in singing. I've been terrified to pursue this dream because it's so personal to me. If someone tells me they don't like my voice, it's a lot harder of a hit to take," said Jana. "This is what I've always wanted to do. I've wanted to do music my entire life."
Информация
Посетители, находящиеся в группе Гости, не могут оставлять комментарии к данной публикации.