Daniel Romano - Come Cry With Me (2013)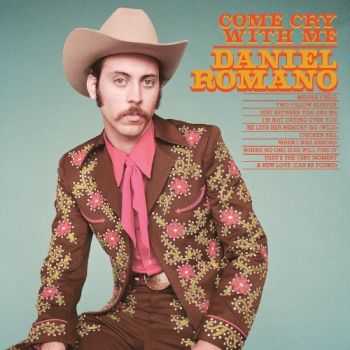 Artist
: Daniel Romano
Title Of Album
: Come Cry With Me
Year Of Release
: 2013
Label
: New West Records
Genre
: Country
Quality
: 320 / FLAC
Total Time
: 34:27 min
Total Size
: 77 / 208 MB
Tracklist:
1. Middle Child
2. Two Pillow Sleeper
3. Just Between You And Me
4. I'm Not Crying Over You
5. He Lets Her Memory Go (Wild)
6. Chicken Bill
7. When I Was Abroad
8. Where No One Else Will Find It
9. Just Before The Moment
10. A New Love (Can Be Found)
Come Cry With Me carries on with his traditional country aesthetic, musical and visual. Again self-produced and played, for the most part, by himself, Romano's new album continues with themes of bad choices, hard times, boozing and losing. Amidst the tales of woebegone orphans, family knots and broken hearts, there are spoken word yarns that recall Hank Williams-as-Luke The Drifter. Romano's deep rumbling baritone vocal dips serve, conversely, to lighten the mood, leaving no doubt that this artist knows how to deliver a punch line.
Информация
Посетители, находящиеся в группе Гости, не могут оставлять комментарии к данной публикации.