The Mavericks - In Time (2013) Lossless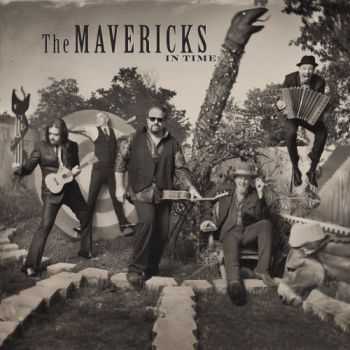 Artist
: The Mavericks
Title Of Album
: In Time
Year Of Release
: 2013
Label
: The Valory Music Co.
Genre
: Country, Alt-Country
Quality
: FLAC
Total Time
: 56:44 min
Total Size
: 400 MB
Tracklist:
1. Back In Your Arms Again [04:20]
2. Lies [03:33]
3. Born To Be Blue [03:29]
4. Come Unto Me [04:28]
5. In Another's Arms [03:31]
6. Fall Apart [03:05]
7. All Over Again [03:56]
8. Forgive Me [03:20]
9. Amsterdam Moon [02:37]
10. That's Not My Name [03:06]
11. As Long As There's Loving Tonight [03:25]
12. Dance In The Moonlight [05:04]
13. (Call Me) When You Get To Heaven [08:16]
14. Ven Hacia Mi (Come Unto Me) [04:26]
2013 release, the first album in 10 years from the reunited Country/Rock outfit led by Raul Malo. Again drawing on myriad influences - from Buck Owens' tonk to Roy Orbison's heartbreak, Ravel's eroticism to Buena Vista Social Club's infectious rhythms, Patsy Cline's brazen emotion and that little Mavericks' magic. For their first sessions in almost a decade, it was spontaneous combustion; literally, the band falling into step with the euphoria they were known for. And they built quite an album from there. ''It took life for us to get to this point everybody was so free. From the first notes, it sounded like an explosion of sound; we went where the songs took us with a singularity of purpose. We came in to make music as grown-ups, to make music as men.'' Raul Malo (lead singer)
Информация
Посетители, находящиеся в группе Гости, не могут оставлять комментарии к данной публикации.