Bruce Robison & Kelly Willis - Cheater's Game (2013)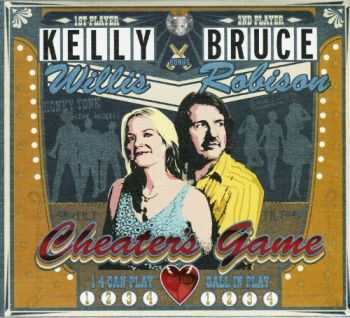 Artist
: Bruce Robison & Kelly Willis
Title Of Album
: Cheater's Game
Year Of Release
: 2013
Label
: Premium Records
Genre
: Country
Quality
: m4a AAC 256 Kbps
Total Time
: 45:55 min
Total Size
: 86.1 MB
Tracklist:
01. Cheaters Game
02. Border Radio
03. We're All The Way
04. Long Way Home
05. 9,999,999 Tears
06. Leavin'
07. But I Do
08. No Kinda' Dancer
09. Lifeline
10. Ordinary Fool
11. Born To Roll
12. Waterfall
13. Dreamin'
She is the queen of post-modern cred-country. He is the aw shucks singer/songwriter with #1 records cut by the Dixie Chicks, George Strait, and Tim McGraw. Together they are the first couple of Texas music, and, they have finally recorded together. They follow in the tradition of couples making kinetic music of all stripes. Not just Johnny and June and Tammy and George, Waylon and Jesse, but also X s roots-steeped punks John Doe and Exene Cervenka. That merging of songs and life, knowing and dreaming adds depth and frenzy to the music.
Информация
Посетители, находящиеся в группе Гости, не могут оставлять комментарии к данной публикации.