Brad Paisley - Wheelhouse (Deluxe Edition) (2013)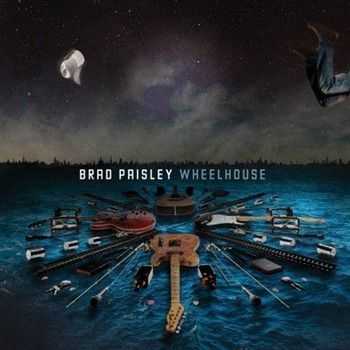 Artist:
Brad Paisley
Title:
Wheelhouse (Deluxe Edition)
Label:
SONY NASHVILLE/ ARISTA
Genre: Country
Format: WEB
Rel Date: 2013
Quality: V0 kbps
Tracks:21
Size: 137 mb
Tracklist:
01. Bon Voyage
02. Southern Comfort Zone
03. Beat This Summer
04. Outstanding In Our Field (Feat. Dierks Bentley & Roger Miller)
05. Pressing On A Bruise (Feat. Mat Kearney)
06. I Can't Change The World
07. Onryo
08. Karate (Feat. Charlie Daniels)
09. Death Of A Married Man (Feat. Eric Idle)
10. Harvey Bodine
11. Tin Can On A String
12. Death Of A Single Man
13. The Mona Lisa
14. Accidental Racist (Feat. LL Cool J)
15. Runaway Train
16. Those Crazy Christians
17. Officially Alive
18. Yankee Doodle Dixie
19. Facebook Friends
20. Get Even
21. Southern Comfort Zone (Acoustiс Version)
Информация
Посетители, находящиеся в группе Гости, не могут оставлять комментарии к данной публикации.