Pleasure - Joyous (1977)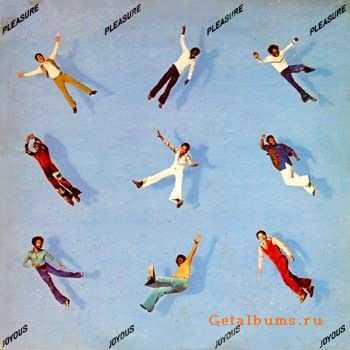 Artist
: Pleasure
Title Of Album
: Joyous
Year Of Release
: 1977
Label
: Fantasy
Genre
: R&B, Funk, Soul
Format
: MP3
Quality
: 320 kbps I 44.1 Khz I Joint Stereo
Total Time
: 00:40:52
Total Size
: 92 mb
Pleasure couldn't have asked for a more appropriate producer when, in late 1976, it employed Wayne Henderson on Joyous. A band that frequently brought jazz overtones to its funk-soul foundation, Pleasure needed someone who held jazz and R&B in equally high regard -- and Henderson easily fit that description. The Texas trombonist first made a name for himself playing hard bop with the Jazz Crusaders, but as the 1970s progressed, he became increasingly R&B-friendly. Henderson was exactly the sort of producer that Pleasure needed, and the band's appreciation of jazz comes through on the up-tempo funk numbers (which include "Dance to the Music," "Let Me Be the One," and the title song) as well as the dreamy quiet storm gem "Sassafras Girl." Pleasure brings this vinyl LP to an appealing close with a jazz-funk instrumental titled "Selim," which isn't typical of Joyous on the whole -- most of the tunes are vocal-oriented. This is a funk-soul record first and foremost, and it is also a classic that underscores Pleasure's risk-taking nature.
Tracks:
1. Joyous (6:28)
2. Let Me Be The One (5:08)
3. Only You (3:18)
4. Can't Turn You Loose (4:12)
5. Sassafras Girl (6:48)
6. Tune In (6:29)
7. Dance To The Music (4:44)
8. Selim (3:45)
Download:
filesonic.com
wupload.com
Информация
Посетители, находящиеся в группе Гости, не могут оставлять комментарии к данной публикации.