Lee Fields - Problems (1973)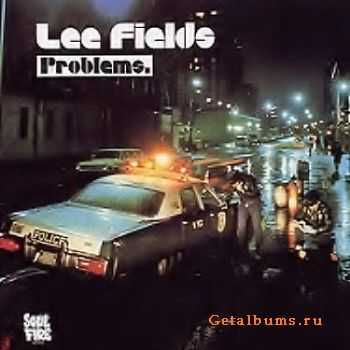 Artist
: Lee Field
Title Of Album
: Problems
Year Of Release
: 1973
Label
: Soul Fire
Genre
: Funk/Soul
Format
: MP3
Quality
: 192 kbps I 44.1 Khz I Joint Stereo
Total Time
: 00:33:55
Total Size
: 46 mb
"Lee Fields initially made his name among die-hard funk fans with a series of hard-hitting singles recorded for various small labels during the '70s. Everything about Fields -- his look, his vocals, the grooves on his records -- was so indebted to James Brown that he earned the nickname "Little J.B." Fields never hit it big, but his rough-and-tumble singles went on to become popular collectors' items. After a lengthy hiatus, Fields returned in the '90s as a soul-blues belter playing to female-heavy audiences on the Southern circuit. Thanks to sample-obsessed hip-hoppers and British rare-groove aficionados, interest in obscure vintage funk reached a peak in the late '90s, and Fields was fortunate enough to have remained active when new recordings in the style became a viable proposition. Energized by his return to raw, heavy, James Brown-style funk, Fields emerged as the leading light of the so-called deep funk movement with a series of recordings that often equaled, and sometimes outdid, his early work."
allmusic.com
Tracks:
01. problems (3:16)
02. the right thing (3:34)
03. rapping with lee (3:56)
04. bad trip (3:25)
05. get on the good foot (3:54)
06. i don't know where i'm going (2:55)
07. clap your hands (3:01)
08. honey dove (3:24)
09. i'm the man (3:07)
10. you made a new man out of me (3:23)
Download:
filesonic.com
wupload.com
Информация
Посетители, находящиеся в группе Гости, не могут оставлять комментарии к данной публикации.