The New Mastersounds - Re::Mixed (2007)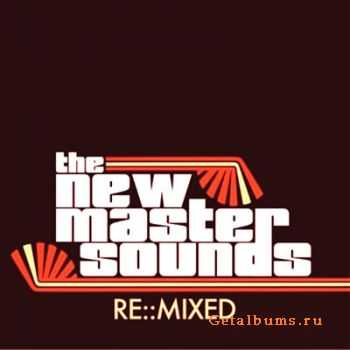 Исполнитель:
The New Mastersounds
Альбом:
Re::Mixed
Год выхода: 2007
Страна: EU
Жанр: Funky Breaks / Nu Jazz / Soul
Время: 55:06 min
Качество: vbr
Размер: 85.5 Mb
Треклист:
Tracklist
1. Idle Time (Lack Of Afro Remix) (5:10)
2. Return To Gijon (AIFF Remix) (4:54)
3. Drop It Down (B Remix) (3:32)
4. Hey Fela (Diesler Ft. Laura Vane Remix) (4:46)
5. One Note Brown (Lanu Remix) (4:48)
6. Thirty Three (Juju Orchestra Remix) (6:06)
7. The Tin Drum (Dj Farrapo Remix) (5:00)
8. Witness (Smoove Remix) (5:39)
9. Your Love Is Mine (Nostalgia 77 Ft. Corinne Bailey Rae Remix) (3:16)
10. Nervous (Kenny Dope Bonus Beats Remix) (3:32)
11. TThirty Three (Valique Remix) (4:52)
12. Bus Stop n°5 (Afrokats Crew Remix) (3:31)
New Mastersounds certainly don't need an introduction. As a top contemporary deep funk band, they already have 5 full-length albums and 21 seven-inch singles under their belt and have been invited to play everywhere from US to Japan. The crazy idea we had was to ask to a bunch of talented contemporary funk, nu jazz and broken soul remixers to work on NMS's "raw" deep funk sound. The result is NEW MASTERSOUNDS "Re::Mixed" an absolutely essential compilation full of irresistible nu funk, soul, broken, headz future classics. Since everybody loves NMS was easy to welcome so many great producers on one record. From Gilles Peterson jazz award winner Nostalgia 77 together with fabulous Corinne Bailey Rae to "king" Kenny Dope. From Lack Of Afro (Freestyle Records) to Tru Thoughs bandito Dielser here together with sensational Laura Vane. Not to mention Lanu aka Lance Ferguson from the The Bamboos, Ju Ju Orchestra aka the grooviest band in the international club jazz, mighty Smoove from Acid Jazz Records, from Holland nu afrobeat phenomenon AIFF (Unique Records), Dj Farrapo, Montreal's Afrokats Records Crew … and many more. This is a unique experience, 12 club stormers to hit the floor, proper djs and funk & soul lovers will need to take stock of it.
Информация
Посетители, находящиеся в группе Гости, не могут оставлять комментарии к данной публикации.