The New Mastersounds - Be Yourself (2003)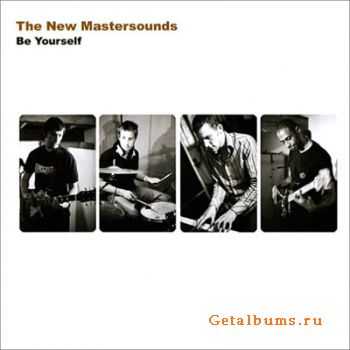 Исполнитель:
The New Mastersounds
Альбом:
Be Yourself
Год выхода: 2003
Страна: UK
Жанр: Deep Funk / Soul / Jazz
Время: 51:22 min
Качество: VBR V0
Размер: 105.1 Mb
Треклист:
1. This Ain't Work (3:09)
2. Your Love is Mine (featuring Corinne Bailey Rae) (5:15)
3. Can't Hold Me Down (3:02)
4. Be Yourself (4:00)
5. Better Off Dead (4:17)
6. You've Had it All (1:54)
7. Barca (4:49)
8. Six Underground (4:19)
9. Coming Up Roses (4:00)
10. Coming Down (1:25)
11. R.T.A. (4:16)
12. Do What You Gotta Do (3:31)
13. Idel Time (featuring LSK) (4:59)
14. This Ain't Work Part II (2:26)
The New Mastersounds return with another funk album of classic proportions. Be Yourself sounds like it was recorded live, with its no-messing; let-the-music-speak-for-itself production (as it would`ve been in the 70s). The tunes have a refreshing quality that don't tend to focus on one theme throughout, covering a multitude of tempos and styles including jazz, funk and soul. Whether it be the crisp, rolling drums or the intricate guitar work, and not forgetting the Booker-T style Hammond organ, it's extremely difficult to pin-point a standout instrument or musician. With that in mind one has to conclude that it's ALL GOOD. It surely won't be long before they're seen up there with the likes of Grant Green and the Meters.
Информация
Посетители, находящиеся в группе Гости, не могут оставлять комментарии к данной публикации.