George Porter,Jr.(Of The Meters) - Runnin' Partner (1990)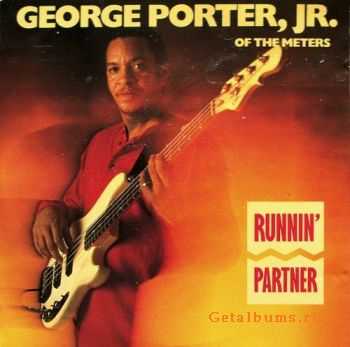 Artist
: George Porter,Jr.
Title Of Album
: Runnin' Partner
Year Of Release
: 1990
Label
: Rounder
Genre
: Funk
Format
: MP3
Quality
: 320 kbps I 44.1 Khz I Joint Stereo
Total Time
: 00:43:39
Total Size
: 102 mb
Guitarist/vocalist George Porter's connection to the Meters probably got him this album deal, and that link was even cited in his identification on the credits. While the music is basically satisfactory and his guitar playing outstanding, the arrangements, lyrics, and lead vocals seldom equal the high levels of Porter's work with the Meters. There is a disturbingly generic quality that makes most of these tunes instantly forgettable, and while the instrumentals have more spark, they also lack the extra edge to separate them from studio throwaways. If anything, this record proves that great session players don't automatically make good featured artists.
Tracks:
01. Rough Spots
02. Woogie Boogie
03. Don't You Make Me Act Ig'nunt
04. Concentrate on Work
05. Runnin' Partner
06. Happy Song
07. Without Your Love
08. More Btu's
09. D.T.P.
10. I Wish
Download:
turbobit.net
unibytes.com
gigabase.com
Информация
Посетители, находящиеся в группе Гости, не могут оставлять комментарии к данной публикации.