Dokkerman And The Turkeying Fellaz - Mongoose (2012)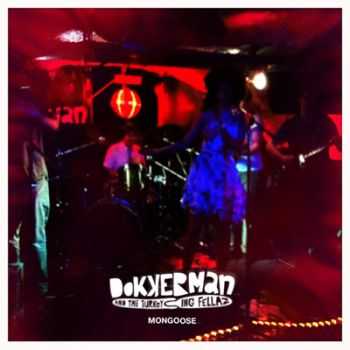 Исполнитель:
Dokkerman And The Turkeying Fellaz
Альбом:
Mongoose
Год выхода: 2012
Страна: Hungary
Жанр: Deep Funk / Garage / Soul
Время: 23:30
Качество: CBR 320 kbps
Размер: 72.7 Mb
Треклист:
1. Broken (5:23)
2. Plan B (2:36)
3. 3.4% Nipples (3:01)
4. J's Ruff (3:49)
5. Corfu (3:27)
6. Mongoose (5:14)
Dokkerman & The Turkeying Fellaz are the freshest funk group Hungary has to offer at the moment. The nine piece band delivers exactly that raw and dirty oldschool sound of the late sixties/early seventies which we are into. Six funk'n'soul tracks spiced up with some afro and jazz elements, from slowburning jams to uptempo floorfillers. The band includes Zimon Peter (drums), Michelberger Tamas (organ), Jenei Miklos (bass), Saghy Balint (guitar), Bada Emoke (MC), Nagy Illes (percussion, MC), El Balogh Krisztian (percussion), Lior Paz (sax) and Toth Bence (trumpet).
www.soundcloud.com
Информация
Посетители, находящиеся в группе Гости, не могут оставлять комментарии к данной публикации.