Anitbalas - Antibalas (2012)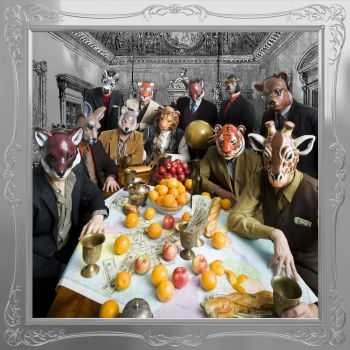 Artist
: Anitbalas
Title Of Album
: Anitbalas
Year Of Release
: 2012-08-07
Label
: Daptone / DAP 028CD
Genre
: Funk / Afrobeat
Quality
: 320 Kbps
Total Time
: 42:28 min
Total Size
: 96.7 MB
Tracklist:
1. Dirty Money
2. The Rat Catcher
3. Him Belly No Go Sweet
4. Ari Degbe
5. Ìbéjì
6. Sáré Kon Kon
Brooklyn Afrobeat troupe Antibalas have lain relatively low the past few years, not having released an album since 2007's Security, but the band are apparently back with a vengeance. Yesterday (June 14), we learned that they'll be backing up David Byrne and St. Vincent on their new Love This Giant collaboration, and the collective also have a self-titled album dropping soon.
The record hits North American retailers August 7 and sees the troupe jumping from Anti- Records over to soul imprint Daptone. Fittingly, the outfit's fifth full-length was tracked over a two-week period at Daptone's House of Soul Studios, with label co-founder Gabriel Roth assuming production duties.
"Rhythm is what makes a good Afrobeat record," Roth revealed of the album in a statement. "Not just the rhythm section, but the rhythm of the horns, the rhythm of the vocals, the rhythm of the keyboards, everybody's rhythm. It's not just about being right or wrong in your rhythm, or being good at it, but it's about feeling something the same way, swinging the same way, anticipating things the same way, and hitting things the same way -- everybody hearing music the same way, and being able to turn all those instruments into one voice. Antibalas is the only band that can do that, right now."
Информация
Посетители, находящиеся в группе Гости, не могут оставлять комментарии к данной публикации.