Ariya Astrobeat Arkestra - Towards Other Worlds (2012)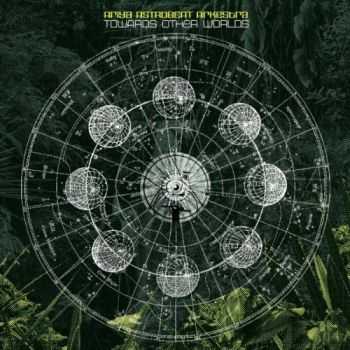 Artist
: Ariya Astrobeat Arkestra
Title Of Album
: Towards Other Worlds
Year Of Release
: 2012-11-26
Label
: First Word / FW 100
Genre
: Afrobeat, Funk, Jazz, World
Quality
: V0 Kbps
Total Time
: 49:09 min
Total Size
: 106 MB
Tracklist:
1. Old Ground 2:47
2. Blood in the Water 6:42
3. March of the Idiots 6:15
4. Turncoat 6:22
5. Ministry of Aggression 4:38
6. Towards Other Worlds 5:53
7. Future Ancestors 5:28
8. New Frontiers 11:04
2012 sophomore album from the British Afrobeat outfit. The UK- based nine piece have built on the success of their debut album, described by BBC Radio 2's Jamie Cullumas one of his `sounds and albums of 2010' .Afrobeat's inimitable rhythm and language is evident and the band also owes part of their sound to the space jazz pioneers of the '70s and the free jazz trailblazers of the 60s. Towards Other Worlds explores this diverse blueprint, taking in driving afro-funk, spiritual jazz, and Mulatu-esque Ethio-jazz. Built around a quote of the Sun-Ra film Space Is The Place, the album is split into two halves: the first represents Earth and it's 'sounds of guns, anger, frustration' whilst the second is couched in the cosmos, where `the vibrations are different', leading to a more progressive, peaceful sound.
Информация
Посетители, находящиеся в группе Гости, не могут оставлять комментарии к данной публикации.