DivaGeek - He Said, She Said (2012)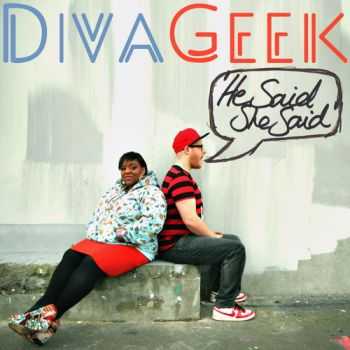 Artist
: DivaGeek
Title Of Album
: He Said, She Said
Year Of Release
: 2012-04-23
Label
: DivaGeek Records
Genre
: R&B, Soul, Funk
Quality
: FLAC
Total Time
: 46:59 min
Total Size
: 323 MB
Tracklist:
1. Mr Gingerman's Intro 1:50
2. Mr Happy 3:23
3. Go Hard 2:40
4. He Said, She Said 4:21
5. Can't Take the Heat 1:44
6. £900 0:22
7. Money 4:22
8. Oh La Laa! 3:42
9. Hangin' Wid U 3:43
10. Can't Help It 1:52
11. A Lil' Longer 4:17
12. Trouble 3:21
13. Sunday 4:09
14. I Can't Go 4 That 4:47
15. Thanx/Influences... 2:27
Pulsating with funk n' spunk, He Said, She Said is a nothing short of a love letter to the day-glo '80's era but for the 21st century mind. Chock-filled with electro-soul grooves and witty wordplay, UK duo DivaGeek, comprised of vocalist Vula Malinga and producer Ben Jones, have crafted a debut that is original in every way. They bring on the instant party with tracks like "Oh La Laa!," "Mr. Happy" and the infectious rollercoaster jam of "Money." But make sure you stay for the cool down, as they dabble in Michael Jackson's "I Can't Help It" and then totally do a TKO with their stirring reading of Hall & Oates' 1981 classic, "I Can't Go For That." You can certainly go for this album...yes can do. -- AudioDiva
Информация
Посетители, находящиеся в группе Гости, не могут оставлять комментарии к данной публикации.