Roy Porter Sound Machine - The Story Of Roy Porter Sound Machine 1971-1975 (2012)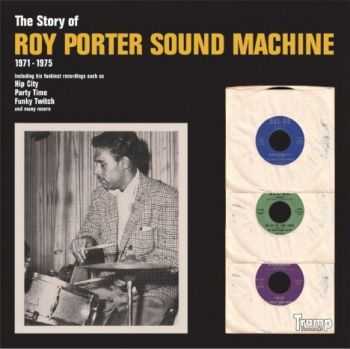 Artist
: Roy Porter Sound Machine
Title Of Album
: The Story Of Roy Porter Sound Machine 1971-1975
Year Of Release
: 2012-09-10
Label
: Tramp Records / TRCD 9018
Genre
: Funk, Jazz, Soul, Bossa Nova
Quality
: 320 / FLAC
Total Time
: 75:34 min
Total Size
: 172 / 517 MB
Tracklist:
01 Jessica (Vocal)
02 Funky Twitch
03 Hip City
04 Waver ling
05 Hense forth
06 Jessica (Instrumental)
07 Love You
08 Ohh la la
09 Funny Feelin'
10 Drums For Daryl
11 Wow
12 Panama (Vocal)
13 Party Time
14 Panama (Instrumental)
15 Out On The Town Tonight
16 Givin' Me The Blues
One of the coolest, grooviest cats who ever cut a record – an an artist with a really unique conception at the time of these recordings! Roy Porter got his start as a drummer during the bebop years, and worked hard on the LA scene of the R&B and soul scenes of the 50s and 60s – but to us, his crowning achievement is these amazing funk sides of the early 70s – amazingly complex, but right on the money too – and a whole new kind of music that's impossible to describe in words! Roy mixes funky drums with lots of cool jazzy changes – keyboard lines, horn parts, and bass bits that have the frenzy you might find in fusion, yet come across with the down-to-earth vibe of a funky 45 – a killer blend that goes way past jazz, and even most straight funk too – as you'll hear in this sweet little set. The package brings together all the best tracks from these key Porter years – and titles include "Jessica" and "Panama" in both vocal and instrumental versions, plus "Wow", "Funny Feelin", "Funky Twitch", "Love You", "Hense Forth", "Out On The Town Tonight", "Givin Me The Blues", "Waver-ing", "Party Time", and "Hip City". CD features the bonus track "Drums For Daryl". ~Dusty Groove
Информация
Посетители, находящиеся в группе Гости, не могут оставлять комментарии к данной публикации.