James Brown - Jazz (2007)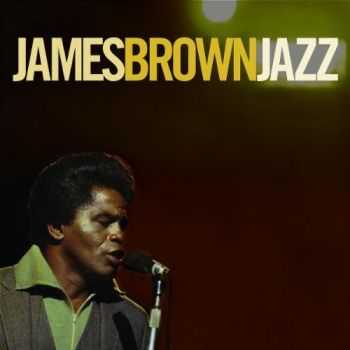 Artist
: James Brown
Title Of Album
: Jazz
Year Of Release
: 2007
Label
: Verve Records
Genre
: Funk / Soul, Jazz
Format
: MP3
Quality
: CBR 320 kbps
Total Time
: 00:56:45
Total Size
: 127 mb (+5%rec.)
WebSite
:
discogs.com
Tracks:
01. That's My Desire (Vocal) (Previously Unreleased Alternate Mix)
Carroll Loveday, Helmy Kresa 4:10
02. After You're Through (Previous Unreleased Alternate Extended Mix)
Nat Jones, Ted Wright a.k.a. James Brown 5:42
03. Tengo Tango (Previously Unreleased)
Julien Adderley, Nat Adderley 4:21
04. Home At Last (Previously Unreleased Alternate Mix)
Rudolph Toombs 5:15
05. All About My Girl
Jimmy McGriff 6:34
06. There (Previously Unreleased Version)
Ted Wright a.k.a. James Brown 4:04
07. All The Way - with Dee Felice Trio
Jimmy Van Heusen, Sammy Cahn 3:43
08. Why (Am I Treated So Bad)
Josef Zawinul 6:08
09. What Do You Like (Stereo Single Edit)
Alfred Ellis 2:45
10. Cottage For Sale (Previously Unreleased Alternate Mix) - with Members Of The Dapps, New York Studio Orchestra
Larry Conley, Willard Robison 3:30
11. Go On Now (Previously Unreleased Alternate Mix)
Alfred Ellis, Cicely Hill, James Brown 5:59
12. For Once In My Life (Previously Unreleased Alternate Mix)
Orlando Murden, Ronald Miller 4:40
Personnel:
James Brown (organ); Dee Felice Trio (vocals); Wallace Richardson, Les Buie, Jimmy Nolen (guitar); Bill Pittman, Alfonzo Kellum, Louis Shelton (guitars); David Parkinson, Ernie Watts, Nat Jones, Joe Romano (alto saxophone); Eldee Williams, Al "Brisco" Clark, Les Asch, Pete Christlieb, St. Clair Pinckney, Buddy Collette (tenor saxophone); Charles Carr, Maceo Parker, Jimmy Mulidore (baritone saxophone); Joe Dupars, Waymon Reed, Teddy Washington, Richard "Kush" Griffith, Robert Knight , Ron Harper, Al Aarons, John Audino, Chuck Finley, Tommy Porello, Mack Johnson, Ron Tooley (trumpet); Kenny Schroyer, Wilmer Milton, Fred Wesley, Jimmy Cleveland, Nick Dimaio, Bill Tole (trombone); Levi Rasbury (valve trombone); Frank Vincent, Alfred Ellis (piano); Bernard Odum, Al Lucas, Ray Brown , Sam Thomas , Lee Tucker (bass guitar); Clyde Stubblefield, Melvin Parker, Obie Williams, John Starks, Louie Bellson, Nat Kendrick, Bernard "Pretty" Purdie, Dee Felice (drums); Jack Arnold (percussion)
Download:
turbobit.net
uploaded.net
rapidgator.net
Информация
Посетители, находящиеся в группе Гости, не могут оставлять комментарии к данной публикации.