Barry Guy & Maya Homburger - Tales of Enchantment (2012)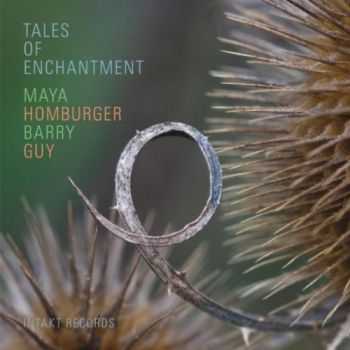 Artist
: Barry Guy & Maya Homburger
Title Of Album
: Tales of Enchantment
Year Of Release
: 2012-09-21
Label
: Intakt Records / CD 202
Genre
: Jazz, Classical, Avant-Garde
Quality
: 320 / FLAC
Total Time
: 58:22 min
Total Size
: 134 / 230 MB
Tracklist:
1. Veni Creator Spiritus (Hymne 9th century and improvisation)
Barry Guy "Hommage à Max Bill"
2. Field on Thirty-Two Parts in Four Colours I
3. Enclosed Nucleus II
4. Two Surrounded Squares III
5. Nine Accentuations IV
6. Quiet V
7. Construction in Black VI
8. Condensation towards Yellow VII
9. H. I. F. Biber (1644 –1704) Mystery Sonata No 6 "The Agony in the Garden"
10. György Kurtág "Hommage à J. S. B."
11. H. I. F. Biber Mystery Sonata No 9 "The Carrying of the Cross" (with introduction and interlude by Barry Guy)
12. Barry Guy "Going Home"
Barry Guy "Tales of Enchantment" for Elana Gutmann
13. Promise I
14. La Bella Fortuna II
15. Proximity III
16. Reflection IV
17. Whistling V
18. Shadow VI
19. Hero VII
20. H. I. F. Biber Mystery Sonata No 15 "The Coronation of the Virgin" (Canzona and Sarabanda)
Maya Homburger and Barry Guy span more than a millennium to join "Veni Creator Spiritus," the 9th Century hymn Mahler appropriated for his epic eighth symphony, and Guy's seven-part tribute to Max Bill, a founder of the concrete art and design movement. What Homburger and Guy achieve is rather stunning, as they seamlessly bridge an ethereal paean to the Holy Spirit and a vividly abstract contemporary composition inspired by an artist who sought to create works free of symbolism – and sustain a reverent tone throughout the sequence.
These exchanges between past and present – and between media – are parenthetical to the album's framing tale, Homburger and Guy's ongoing exploration of the dynamism between composition and interpretation, a journey for which they are uniquely credentialed. Between them, they have performed with most of the principal ensembles of the period instrument movement, which led them to outlier views about the applicability of Baroque-era thinking about articulations, colorations, and pitch relationships to contemporary music. (Bill Shoemaker, from the liner notes)
Информация
Посетители, находящиеся в группе Гости, не могут оставлять комментарии к данной публикации.