Ernest Ellis & The Panamas - Kings Canyon (2011)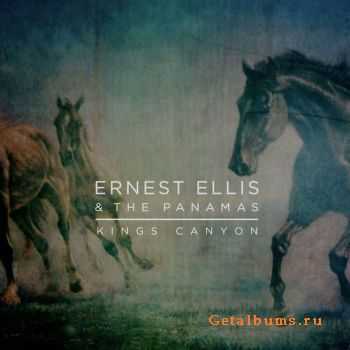 Artist
: Ernest Ellis & The Panamas
Title Of Album
: Kings Canyon
Year Of Release
: 23-09-2011
Label
: Tim Carr at Studios 301, Sydney
Genre
: Indie Rock
Format
: mp3
Quality
: V0 kbps
Total Time
: 44:14 min
Total Size
: 80.4 MB
Tracklist:
1.Sons and Daughters 05:19
2.Caroline 04:18
3.Give In, Give Up 03:36
4.Great Sky 04:26
5.Blackhole 04:22
6.Save Me 03:32
7.The Face 04:28
8.Oceans 04:44
9.New Blood 04:26
10.Here She Comes 05:03
King's Canyon is the sophmore album from the Sydney band, following on from Hunting released late last year. They have recently played with the likes of Florence and the Machine and Jamie T, as well as selling out their own nationwide tour. Originally commencing as a solo project, they were still known as (just) Ernest Ellis until recently when they decided to add to their moniker, once and for all declaring themselves as a collective.
Clearly a reflective bunch, King's Canyon is a beautifully poignant album, a result of their everyday emotion and passion. The lyrics and overall scope of many of the songs can be quite heartrending, but in a way where you can still see a way out. It's honest.
The album's first single "Great Sky" gives that exact impression, a big infinite space. Recorded with high levels of reverb and echoed backing vocals, they cleverly give what is in actuality a very large track a withdrawn feel. "Save Me" is one of the more upbeat songs, tempo wise at least. It's definitely a toe-tapper, and reminds of a time when Kings of Leon weren't shit. Ellis, who has been quoted as feeling unconfident in his voice, does himself proud with his wailing vocals soaring throughout. The opening track "Sons and Daughters" may be my favourite, a track which delves into deep melancholy before finishing on a powerful and victorious spike.
I read an interview about the recording process, how they wanted to create a rounded album, not a couple of good singles surrounded by filler. This is exactly what they have accomplished.
I saw them live recently and was blown away by their performance. I really just stood and gawked for an hour while they did their thing. I go to a lot of gigs, and this was one of the best I've seen this year, plus they sell awesome vintage sweaters in their merchandise table. What more could you want.
Информация
Посетители, находящиеся в группе Гости, не могут оставлять комментарии к данной публикации.