Found - Factorycraft (2011)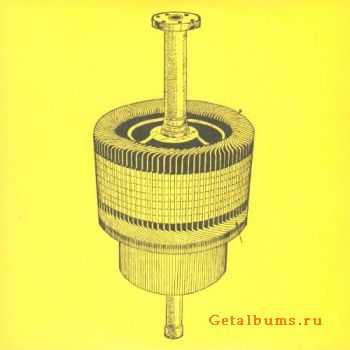 Artist
: Found
Title Of Album
: Factorycraft
Year Of Release
: 2011-12-05
Label
: Chemikal Underground (rough trade)
Genre
: Indie
Format
: mp3
Quality
: 240kbps/4410kHz
Total Time
: 40:34 min
Total Size
: 70,13 MB
Tracklist:
01. Anti Climb Paint 2:43
02. I'll Wake With a Seismic Head No More 4:20
03. Machine Age Dancing 3:32
04. Blackette 2:47
05. Shallow 5:51
06. Lowlandness 4:09
07. You're No Vincent Gallo 3:22
08. Johnny I Can't Walk The Line 5:01
09. Every Hour That Passes 3:16
10. Blendbetter 5:34
A psychedelic eruption in the factory. That s how Edinburgh's new garage band on the block, Found describe their sound, which ranges from urgent, Wire-influenced punk to Joe Meek sci-fi pop, cheapo bossa nova and near acid house grooviness within the space of a few tracks. factorycraft, their first album for Chemikal Underground, introduces us to the trio's grubby world: rarely does a debut album have an opening statement as striking as urban love story Anti-Climb Paint. And throughout the album, the title is reflected in mechanically ticking beats, references to assembly lines and precise, brutal guitar stabs. [Singer] Ziggy used to work in a factory in the Borders, say the band. He observed that the most exotic ideas are often Found lying amongst the swarf of the factory floor. We liked the idea of turning manual labour in to fine art, hence factorycraft. Appropriately enough, the album was recorded in one productive week on an industrial estate in Glasgow, at Chemikal Underground's own Chem 19 studio. While they were working on it, they were also busily building a sound installation called Cybraphon based on a 19th century orchestrion a project that later won them a bafta. Because aside from being a band, Found are also hugely creative art collective. First meeting at art school in Aberdeen, Ziggy Campbell, Kev Sim and Tommy Perman first began collaborating as an art group, The Found Collective, who played improvised music at their exhibition openings, to avoid talking to people. When they started being booked for gigs proper, the name stuck. That experimental, multimedia spirit carried through to their performances. One show saw them inviting the audience to participate by throwing paper planes through laser beams that triggered sounds. It seemed like a good idea until we were facing a crowd of 100+ people all flinging planes at us, they say. Those were the early gigs. Now, they re a much more refined unit, a band reduced to its vital components to repel the people calling them folktronica because they had rafts of electronics on stage. We've learned over the years that you can still put on a great show without all the gear, they say. Oddly, since we stripped down our set-up to just guitar, bass and drum machine we make a much louder noise. As you might expect, the band s lyrics largely written by Ziggy, who renders them in his languid lowland brogue are anything but throwaway. Typically he ll write about his provincial, low-life up bringing in the Scottish Borders or the extremes of relationships, say his bandmates. Sometimes he ll write about gangs of giant seagull queens or wrestling granite saints in order to gain access to heaven. Found are giving away a free track every Friday until the album s release. That's a lot of Fridays so it's a lot of free music. They re giving away remixes they've done for other people, remixes other artists have done for them, choice selections from their back catalogue and unheard gems.
Информация
Посетители, находящиеся в группе Гости, не могут оставлять комментарии к данной публикации.