Hemmingbirds - Death Wave (2011)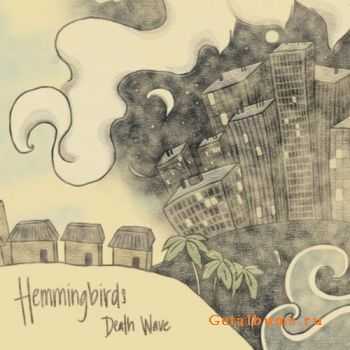 Artist
: Hemmingbirds
Title Of Album
: Death Wave
Year Of Release
: 07-05-2011
Label
: Hemmingbirds
Genre
: Indie
Format
: mp3
Quality
: CBR 320 Kbps
Total Time
: 42:08 min
Total Size
: 95.9 MB
Tracklist:
1. The New Age
2. Mellow Gold Haze
3. Tree Tops
4. Old Fire
5. In the event of Failure
6. Perpetuator
7. Slippery Slope
8. Resolutions
9. Light and Darkness
10. Death Wave/Colour Swirls
a pleasant surprise" - Time Out Chicago
"What you will hear is some extremely well-crafted indie rock packed with a serious amount of feeling - sometimes uplifting, sometimes darkly desperate and most often a powerful mixture of both." - Windy City Rock
"It's easy to hear all the emotion that Chicago quintet were trying to put into this album through open-hearted lyrics and intricate song. With its dreamy, indie rock sound and well done craftsmanship, Death Wave shows that the sky is definitely the limit for Hemmingbirds." - Loud Loop Press
"A remarkable debut...Death Wave is a fusion of indie-pop and rock that is worthy of comparison to the always hype-able Arcade Fire, or Raleigh's similarly-minded Annuals." - Chicago Tunes
"This album has really good production and never loses it's focus, quite an achievement over the span of 10 songs. Chicago based Hemmingbirds should be proud of this album that places them firmly on the list of great Chicago indie bands." - Dedicated Ears
"Absolutely incredible, front to back." - The Indie Machine
"a kaleidoscope of sonically engaging pop rock songs." - Smile Politely
"Little nuances like the band's use of viola, the handclaps in 'Treetops' and buzzing in just the right places make Death Wave familiar enough for people to be drawn to it but unique enough to prove that Hemmingbirds has a strong pool of musical talent to pull from." - Reviewsic
Информация
Посетители, находящиеся в группе Гости, не могут оставлять комментарии к данной публикации.