Diagrams - Black Light (2012)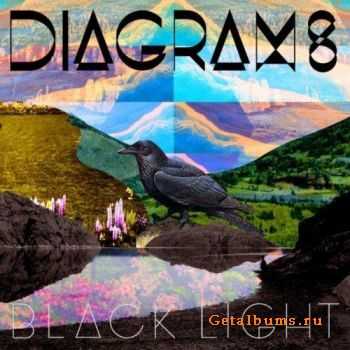 Artist
: Diagrams
Title Of Album
: Black Light
Year Of Release
: 2012-01-16
Label
: Full Time Hobby
Genre
: Indie
Format
: mp3/FLAC(log,cue,tracks)
Quality
: 320/Lossless
Total Time
: 59:54 min
Total Size
: 135/299 MB
Tracklist:
01. Ghost Lit (2:58)
02. Tall Buildings (4:24)
03. Night All Night (3:43)
04. Appetite (3:59)
05. Mills (4:39)
06. Antelope (2:32)
07. Black Light (4:29)
08. Animals (5:07)
09. Peninsula (Plus Hidden Track) (28:01)
The brains behind Diagrams is former Tunng frontman Sam Genders, who spent the last three years working in a primary school and extricating himself from an emotionally "dark place". Fittingly, Black Light is a departure from Tunng's folktronica: Genders has mostly jettisoned the folk, and retained the tronica, yielding an album similar in spirit to Hot Chip and Moloko. The sound is precision-tooled – all brittle beats and loping basslines – with Genders's sweet, multi-layered vocals imparting the human touch. Human? If anything, he sounds all too fallible, sketching intimate scenes as if speaking to himself: "In the morning light I was baking up bread in the afterglow of a long night spent in your motorcade of intense red words." Cavity-wall insulation is provided by guitar, trombone and strings, giving the end result a warm, melodic sheen. Both accessible and experimental – check out the off-kilter jazz creation Appetite – this album is a real winter warmer.
Информация
Посетители, находящиеся в группе Гости, не могут оставлять комментарии к данной публикации.