Liechtenstein - Fast Forward (2012)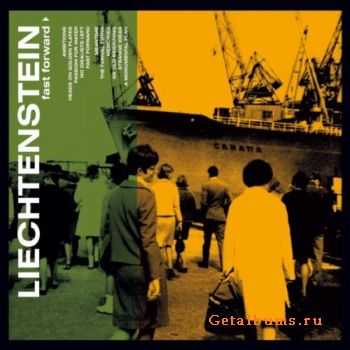 Artist
: Liechtenstein
Title Of Album
: Fast Forward
Year Of Release
: 2012-01-31
Label
: Fraction Discs
Genre
: Twee / Indie Pop / Sweden
Format
: mp3
Quality
: 320 Kbps
Total Time
: 33:23 min
Total Size
: 74.0 MB
Tracklist:
A1 Ambitions 2:44
A2 Heads On Golden Plates 2:31
A3 Passion For Water 3:34
A4 No Idealists Left 3:55
A5 Fast Forward 2:45
B1 Meantime 3:18
B2 The Farival Twins 3:16
B3 Memories 3:03
B4 An Old Beginning 2:38
B5 Strange Ideas 2:43
B6 A Monumental Plan 2:49
Liechtenstein is back! Since 2007, this Gothenburg band has mixed vocal harmonies with post punk and warmed indiepop hearts in all corners of the world with six singles and the debut album "Survival Strategies In A Modern World". Five years after the first release "Stalking Skills", it's finally time for Liechtenstein's second album "Fast Forward" – eleven pop songs that raise the band to a whole new level. This album is a pop gem filled with catchy post punk, jangly guitars, trumpets, piano and vocal harmonies, all arranged and produced with a sensitive touch. The production is crispier than before, emphasizing the vocals and putting focus on the lyrics. Because pop songs that make you want to dance has always only been one part of Liechtenstein, while the political side to the band, the commenting upon and depicting the time we live in, has been what really distinguishes Liechtenstein.
With songs like "Heads On Golden Plates", "No Idealists Left" and "Fast Forward", Liechtenstein has created a strong (and dark) description of today's Sweden. At the same time, it's a record that picks up the musical heritage from the British 80's pop scene, a time when bands like The Housemartins and McCarthy made the kids dance with their fists in the air. And who knows, it might happen again?
Информация
Посетители, находящиеся в группе Гости, не могут оставлять комментарии к данной публикации.