The Explorers Club - Grand Hotel (2012)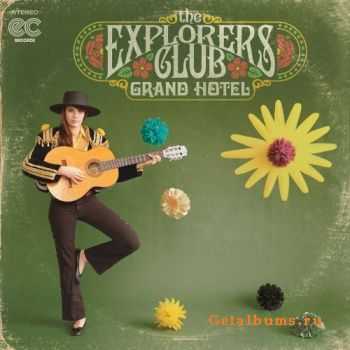 Artist
: The Explorers Club
Title Of Album
: Grand Hotel
Year Of Release
: 2012-02-14
Label
: Rock Ridge Music
Genre
: Indie Pop / Surf
Format
: m4a
Quality
: AAC 256 kbps
Total Time
: 38:52 min
Total Size
: 75.1 MB
Tracklist:
1. Acapulco (Sunrise)
2. Run Run Run
3. Anticipatin'
4. Bluebird
5. Grand Hotel
6. Go For You
7. Any Little Way
8. It's No Use
9. Sweet Delights
10. I've Been Waiting
11. It's You
12. Acapulco (Sunset)
13. Summer Days, Summer Nights
14. Weight Of The World
15. Open The Door
"The Explorers Club hopes for its sophomore album, Grand Hotel, are pretty ambitious to undertake, if it weren't for the fact that the South Carolina sextet had already gone a long way toward accomplishing it on their debut album Freedom Wind"quite remarkable" (USA Today). Grand Hotel puts the band with producer/mixing engineer Mark Linett, known work on the re-issues of the Beach Boys' Smile and Pet Sounds. The songs, recall the likes Herb Alpert jamming with psychedelic bandsthe music of a James Bond flickRoy Orbison, Neil Diamond records the most upbeat 4 Seasons or Grass Roots hits."
Информация
Посетители, находящиеся в группе Гости, не могут оставлять комментарии к данной публикации.