Jonquil - Point Of Go (2012)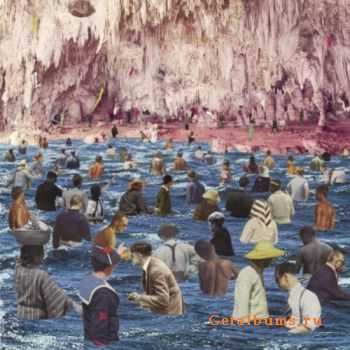 Artist
: Jonquil
Title Of Album
: Point Of Go
Year Of Release
: 2012-03-05
Label
: Blessingforce
Genre
: Indie
Format
: mp3
Quality
: V0 Kbps
Total Time
: 37:23 min
Total Size
: 65.8 MB
Tracklist:
1. Swells
2. Getaway
3. It's My Part
4. Point Of Go (Part 1)
5. Point Of Go (Part 2)
6. Run
7. This Innocent
8. Real Cold
9. Mexico
10. History Of Headaches
11. Psammead
A follow-up to 2010′s One Hundred Suns EP, Point Of Go finds Jonquil more comfortable in its own sound. The tracks go from slow acoustic pieces to quick-strummed, hard-hitting songs voiced by Hugo Manuel (aka Chad Valley), and supported by a beachy, dreamlike tempo and sound.
Opener "Swells" gives a clear shot of Manuel's voice, a steady tenor that can do the smooth pop thing but is more interesting when it bounces around the room, as it does on "It's My Part." Jonquil sounds comfortable and confident on "Swells," but it's a song like "It's My Part," with its playful percussion (is that a cowbell?) and jiggling electric guitar riffs, that shows the band at its lighthearted best.
Jonquil returns to this upbeat zone on "Mexico," another standout track. The song opens with Manuel singing nearly a cappella, save for a couple of chord plinks on a synthesizer. Once he hits the line "I know all these troubles/Will get you in the end," the drums kick in, and the song becomes another island-in-the-sun tune, skipping through clean guitar wiggles, brass and tambourine.
Jonquil excels at frolicking, but the band can also play it more subdued. Closing songs "History Of Headaches" and "Psammead" signal that the vacation is over, the somber airplane ride back to reality. The instrumental "Psammead" actually marries both ends of the Jonquil spectrum, as it takes guitar lines found in the livelier songs, slows them down and stretches them out, an echo of the trip you just took.
Информация
Посетители, находящиеся в группе Гости, не могут оставлять комментарии к данной публикации.