Simian Ghost - Youth (Deluxe Edition) (2012)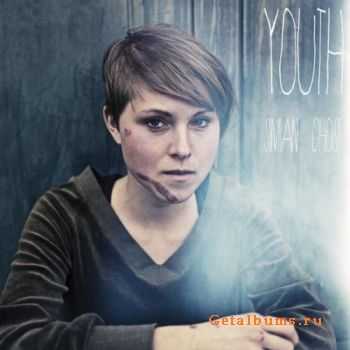 Artist
: Simian Ghost
Title Of Album
: Youth
Year Of Release
: 2012-03-05
Label
: Playground Music
Genre
: Indie / Sweden
Format
: m4a
Quality
: AAC 256 kbps
Total Time
: 47:30 min
Total Size
: 89,1 MB
Tracklist:
1. Curtain Call
2. Youth
3. The Capitol
4. Wolf Girl
5. Sparrow
6. Fenix
7. Automation
8. Siren
9. Crystalline Lovers Mind
10. No Dreams
11 Wolf Girl (Acoustic Version) [Bonus Track]
12 Youth (Acoustic Version) [Bonus Track]
There really is so much good music coming out of Sweden at the moment isn't there? Just the other day we premiered Francis' super This Must Be Blood EP and today we can exclusively bring you a track from Simian Ghost's outstanding album Youth. Simian Ghost are a Swedish trio who's dreamily catchy track "Wolf Girl" (still available for download) we featured back at the beginning of January. Since then the band have been featured on taste-maker Zane Lowe's BBC Radio 1 show as "Next Hype", while Youth was described by The Guardian as "an early contender for album of the year". Things move quickly in music these days, but this is one band that you definitely do not want to miss out on.
Youth is a beautiful patchwork of shimmering electronics and purposeful guitars, all woven together by Sebastian Arnström's crystalline vocals. It is a complex and multi-layered record, but also accessible and perfect background music to relax to, and all this is perfectly demonstrated by brilliant album cut "The Capitol". Check it out below, and if your lucky enough to be based in America, you can buy the album from iTunes today, while European fans can pre-order themselves a physical copy from Heist Or Hit Records here. The digital and physical release date for Europe is March 5th.
Информация
Посетители, находящиеся в группе Гости, не могут оставлять комментарии к данной публикации.