Now, Now - Threads (2012)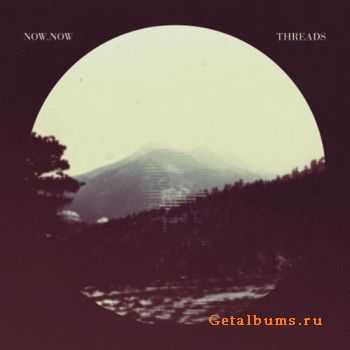 Artist
: Now, Now
Title Of Album
: Threads
Year Of Release
: 2012-03-06
Label
: Trans-/Red Eye
Genre
: Indie Rock / Alternative / Female Vocal
Format
: mp3
Quality
: 254 kbps / 44.1kHz / Joint Stereo
Total Time
: 41:42 min
Total Size
: 80.26 MB
Tracklist:
01. The Pull (1:49)
02. Prehistoric (3:53)
03. Lucie, Too (3:43)
04. Dead Oaks (1:41)
05. Oh. Hi. (3:29)
06. But I Do (2:52)
07. Seperate Rooms (3:46)
08. Thread (3:44)
09. Wolf (4:26)
10. School Friends (2:53)
11. Colony (4:20)
12. Magnet (5:10)
Trans-Records, the new label launched by Death Cab for Cutie guitarist/producer Chris Walla, proudly debuts with the release of the sophomore full-length album Threads from Minneapolis based Now, Now on March 6th 2012. Produced by Howard Redekopp (Tegan and Sara, An Horse, New Pornographers), Threads is a sprawling sonic endeavor of vulnerable vocals giving way to oceans of sound retaining definition via deftly layered guitar parts augmented by lingering synths alternating between background and center stage.
Информация
Посетители, находящиеся в группе Гости, не могут оставлять комментарии к данной публикации.