Fenster - Bones (2012)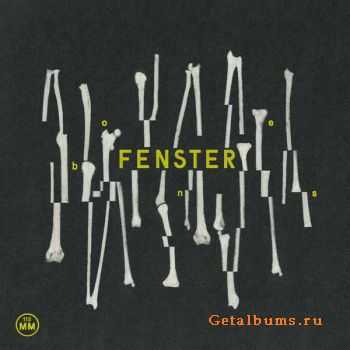 Artist
: Fenster
Title Of Album
: Bones
Year Of Release
: 2012-03-02
Label
: Morr Music
Genre
: Folk / Indie / Bedroom Pop
Format
: mp3
Quality
: 320 Kbps
Total Time
: 43:16 min
Total Size
: 89.8 MB
Tracklist:
01 Oh Canyon
02 Fantasy II
03 White To Red
04 Blue To White
05 Gravediggers
06 The Hunter
07 Fisherman
08 2.7 Xoi7
09 Spring Break
10 Killer Surf Walker
11 Golden Boy
12 Gespenster
Fenster's full-length debut is the kind of recombinant creation that is not quite a new synthesis but isn't just a collection of earlier influences smashed together either. If anything, it hangs a bit in between. There's the kind of restrained wistful rock that is simultaneously pretty and unsurprising, dancing around Arcade Fire and Flaming Lips full-on territory but aiming to sound like it does belong in the club, more or less. But the various pauses, tense sonic foci, and other similar moments perhaps inevitably call to mind the xx, whether that's the accident of history or simply a matter of intent. Other moments include a bit of Mazzy Star-styled vocal echo, Nick Drake's casual emotionalism here and there ("Blue to White," with its banjo adding a nice moment too, is a good example), and a general sense of playing around to see what can work. As the album continues it gets a little stronger, almost as if Fenster find more of their voice as it goes -- not necessarily the execution and intent, but it does promise more for the future from them. "The Hunter," in its shift between multiple parts, brings a stronger sense of an overall memorable song to the fore, with the line "Just another thing you can't control" lending more of a sense of resonance and heft. "Fisherman" similarly gathers steam, in this case building up and up just enough, while "2.7 XO 17" brings out the vocals more in contrast too, especially on the near music-less break stripping nearly everything down to singing and drums. "Gespenster" ends Bones with big echoed chants that feel like a sudden call to action, a strong and unexpected note for a band that shows definite promise.
Информация
Посетители, находящиеся в группе Гости, не могут оставлять комментарии к данной публикации.