Boxer The Horse - French Residency (2012)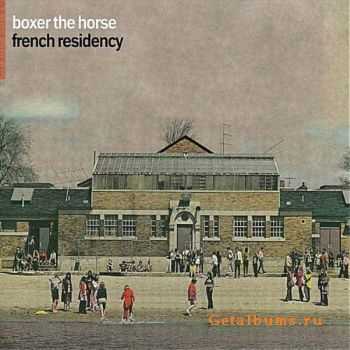 Исполнитель:
Boxer The Horse
Альбом:
French Residency
Год выхода: 2012
Страна: Canada
Жанр: Indie / Folk
Время: 34:30 min
Качество: 320/Lossless
Размер: 79/246 MB
Треклист:
01 – Community Affair
02 – SentimentalOriental
03 – Rattle Your Cage
04 – Pretty Bloody
05 – Me & Steve McQueen
06 – Party Saturday
07 – Karen Silkwood
08 – Tough Luck
09 – Bridge to the USA
10 – T.Rex
11 – Two Times is Never Enough
Having made their mark on the East Coast music scene with 2010's Would You Please, the PEI-based Boxer the Horse are returning with album No. 2. Entitled French Residency.
The ten-song album finds the band refining their indie rock sound, drawing more influence from '80s alt-rock groups and '90s lo-fi. To help craft that sound, the group enlisted Alec O'Hanley (a former member of Two Hours Traffic and current member of the Danks) to produce.
Информация
Посетители, находящиеся в группе Гости, не могут оставлять комментарии к данной публикации.