Oberon Rose - Wunjo (2012)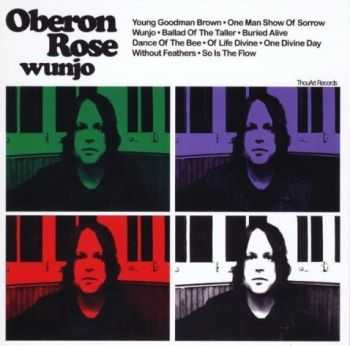 Artist
: Oberon Rose
Title Of Album
: Wunjo
Year Of Release
: 2012-02-10
Label
: ThouArt Records
Genre
: Indie / Britpop
Quality
: 248kbps avg
Total Time
: 29:11 min
Total Size
: 52.6 MB
Tracklist:
01. Young Goodman Brown 3:03
02. One Man Show of Sorrow 2:59
03. Wunjo 4:01
04. Ballad of the Taller 3:25
05. Buried Alive 3:08
06. Dance of the Bee 2:45
07. Of Life Divine 2:26
08. One Divine Day 1:35
09. Without Feathers 2:36
10. So is the Flow 3:13
In the vein of The Kinks, Love and T. Rex, the debut album "wunjo" from Oberon Rose is reminiscent of the time in rock when electric guitar was unapologetic and melodies dripped sweet as syrup. A classic blend of electric and acoustic, earth and space, bliss and despair, joy and sorrow. wunjo harkens back to the day when an album was an experience.
Информация
Посетители, находящиеся в группе Гости, не могут оставлять комментарии к данной публикации.