Conveyor - Conveyor (2012)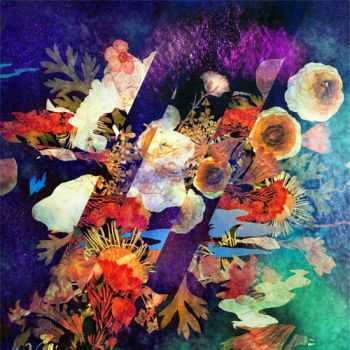 Artist
: Conveyor
Title Of Album
: Conveyor
Year Of Release
: 2012-07-17
Label
: Paper Garden / PGR020
Genre
: Indie / Art-Pop
Quality
: 320 Kbps
Total Time
: 40:06 min
Total Size
: 86.1 MB
Tracklist:
01. Woolgatherer
02. Two Davids
03. Mane
04. Short Hair
05. Reach
06. Homes
07. Right Sleep
08. Mom Talk
09. Mukraker
10. All
11. Anne
"If you've been following Conveyor, their music has been bouncing back and forth between electronics and harmonies with occasional sprinkling of acoustic guitars. These guys are obsessed with the tiniest details and it might take a few listens to catch all the subtle touches Conveyor throws your way. The band hasn't made any mistakes so far and every track released has hinted at a top notch debut LP which is set to be released later this year." - We Listen For You
"[Conveyor] skillfully culls inspiration from the electronics of a Yeasayer to the folkier sounds of a Fleet Foxes, building a sound that stakes its claim on gorgeous melodies and ultra-crisp harmonies. Utilizing acoustic guitars, synths, and even cardboard boxes, they strike at a sound that's as alt-leaning as it is classically-tinged." - Consequence Of Sound
Conveyor is a Brooklyn-based music project spawned by the fated juncture of a wandering tarot of musicians in Gainesville, FL. Was it kismet or perhaps a primordial summon which led these gentlemen purveyors of sound to individually tune in and migrate North to the bustling seductress known as New York City? Their retort is Sun Ray, a debut EP birthed and released in the warm embrace of Spring 2011. Brimming with lucid, homey synths layered over acoustic guitars and harmonious vocals, they channel extraterrestrial bible-thumpers drenched in love, spouting acid-soaked pop unabashed to beam with the simultaneous embrace of life/death realities backed by a polyrhythmic, pulsing backdrop. A decidedly grand task indeed, and following a string of self-released, handmade EPs, they are releasing their debut full-length album in 2012 with Brooklyn's Paper Garden Records, a testament to our nature and the nature of ourselves.
Информация
Посетители, находящиеся в группе Гости, не могут оставлять комментарии к данной публикации.