Gary War - Jared's Lot (2012)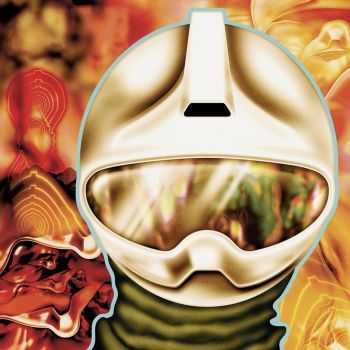 Artist
: Gary War
Title Of Album
: Jared's Lot
Year Of Release
: 2012-07-16
Label
: Spectrum Spools / SP 020
Genre
: Electronic / Synthpop / Noise Pop
Quality
: 320 / FLAC
Total Time
: 27:43 min
Total Size
: 63 / 182 MB
Tracklist:
1 Thousand Yard Stare
2 Advancements in Disgust
3 Superlifer
4 Find Our Way
5 Pleading for Annihilation
6 Care Less
7 World After
8 Muscle Dysmorphia
Having teamed up with Taylor Richardson for the killer Human Teenager album on Spectrum Spools earlier this year, Greg Dalton is back once again on John Elliott's Mego-distributed label, this time in his much-loved Gary War guise. Where his last LP, 2010's Horribles Parade, felt like prog-post-punk viewed through a smeared lens of intense quaalude abuse, his quarry on Jared's Lot is opaque synth-pop (think Ultravox, Tubeway Army etc). His vocals are still pretty gargled and incoherent, but in place of guitars buried under 10,000 leagues of reverb and distortion we have pert, punchy analogue pads and arpeggios all evenly distributed in the mix. It's a cunningly constructed record: one minute you're pogoing to the cosmic power-pop of "Thousand Yard Stare' or 'Superlifer', the next your bugging out to the wonky electronic involutions of 'Advancements In Disgust'. Like all Gary War's stuff, on first listen it sounds a little ephemeral and too oddball for its own good, but then you realise its wilfully wonky internal logic engages a part of your brain that otherwise remains dormant, and you want another fix. If you're interested in the ongoing evolution and diversification of US outsider pop, from Ariel Pink to James Ferraro and everything in between, you need to wrap your ears around this'n.
Информация
Посетители, находящиеся в группе Гости, не могут оставлять комментарии к данной публикации.