Richard James - Pictures in the Morning (2012)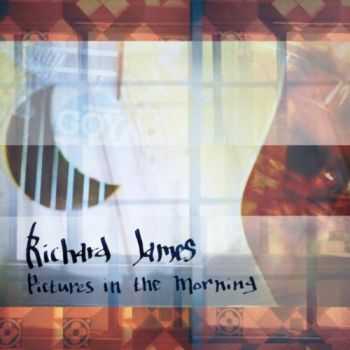 Artist
: Richard James
Title Of Album
: Pictures in the Morning
Year Of Release
: 2012-04-23
Label
: Gwymon
Genre
: Folk, Acoustic, Indie Pop
Quality
: FLAC
Total Time
: 42:25 min
Total Size
: 241 MB
Tracklist:
01. All Gone (04:42)
02. Baby Blue (03:18)
03. Sun Ease Pain (10:01)
04. Say It Ain't No Lie (04:04)
05. Do You Know The Way To My Heart (03:52)
06. Down To My Heart (04:57)
07. Magical Day (03:52)
08. Rolling Down (02:54)
09. Yes My Love Died (04:51)
Third solo album by former Gorkys Zygotic Mynci co-founder Richard James. With songs as gentle as the rolling hills, metronomic fingerpicking and lyrics that mix storybook simplicity with heartbreaking sadness, Pictures In The Morning is the latest album from Gorky's Zygotic Mynci co-founder Richard James. Written over two months in the summer of 2009, the album was recorded in two houses in Cardiff with producer/engineer Iwan Morgan. "I record everything now in houses, using every area of the building," says Richard. "It makes it hard to do drum tracks live but you can do acoustic ones. The album is meant to be quite low key and intimate as its quite personal." Richard lives and makes music in Cardiff, where he is also involved in curating the musical side of the Laugharne Weekend festival, a literary and sonic extravaganza that takes place each Easter. His latest venture is a called In Chapters, which staged four events last year including one at Green Man festival. Before then, there's Pictures In The Morning, an album which will be a welcome riposte to those who remember Richard James as the quiet member of Gorky's, the architect of the band's softer side. A strong thread of melancholy runs through its nine tracks. "It's a sad, reflective album mainly on loss and the melancholia of making and repeating mistakes in life," says Richard, "But I think there's hope there lurking in the songs too."
Информация
Посетители, находящиеся в группе Гости, не могут оставлять комментарии к данной публикации.