Radar Bros - Eight (2013)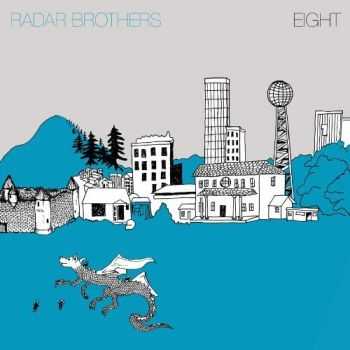 Artist
: Radar Bros
Title Of Album
: Eight
Year Of Release
: 2013
Label
: Merge Records
Genre
: Indie
Quality
: 320 / FLAC
Total Time
: 43:07 min
Total Size
: 102 / 288 MB
Tracklist:
1. If We Were Banished
2. Reflections
3. Couch
4. Change College Law
5. Disappearer
6. Ebony Bow
7. House of Mirrors
8. Angler s Life
9. Bottle Song
10. Time Rolling By
11. Horse Down
Radar Brothers present Eight, a very special vinyl-only release. Featuring an expanded band of brothers including Stevie Triechel and Be Hussey from The Illustrated Garden as well as new members Dan Iead (Cass McCombs, The Broken West) on guitar/pedal steel, Brian Cleary on keyboards and Ethan Walter on piano and synthesizers. Between the two keyboards and Iead and Putnam s guitars, the band orchestrates a swirling fervor that glides over Triechel and Hussey s rhythmic aggressions.
Eight may well be Radar Brothers darkest, hardest rocking, most psychedelic, and yet most intensely personal album to date. From Putnam s tribute to Joni Mitchell s cover art (The Hissing of Summer Lawns) to the surreal, picturesque lyrics to the unidentifiable textures and sounds that pour from your speakers like liquid paintings this may also be the band s most visual album to date.
Информация
Посетители, находящиеся в группе Гости, не могут оставлять комментарии к данной публикации.