Boats - A Fairway Full Of Miners (2013)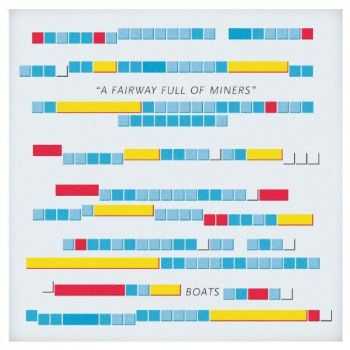 Artist
: Boats
Title Of Album
: A Fairway Full Of Miners
Year Of Release
: 2013
Label
: Kill Rock Stars
Genre
: Indie
Quality
: 320 / FLAC
Total Time
: 44:53 min
Total Size
: 103 / 286 MB
Tracklist:
01. The Noodle Mountains 0:06
02. Animated GIFs 5:52
03. Great Skulls 5:15
04. Advice On Bears 4:22
05. Sad Legs 4:37
06. O Telescope 1:56
07. Advice On Bioluminescent Bears 2:50
08. We Got Pillows And Blankets 3:00
09. We Got Tables And Chairs ( 4:24
10. O Jumbotron 3:26
11. Getting Worst.jpeg 4:51
12. The Salteen Coast 4:14
A Fairway Full Of Miners comes as the follow-up to Boats' acclaimed 2010 sophomore album, Cannonballs, Cannonballs -- named the No. 1 album of 2010 by Winnipeg college radio station 101.5 UMFM and hailed by critics for its inventiveness and mega-watt charm. A Fairway Full Of Miners is about growing up and finding yourself bored. There are still plenty of manic, sloppy-on-purpose junk-store pop tunes that burst with pop-rocksand-Coke energy (O Telescope), but the new record also sees the band stretch out over more ambitious epics (Animated GIFs) and heartfelt ballads (Advice on Bears). It's eclectic, but not unfocused; the whole thing is unified by frontman/band leader Mat Klachefsky's heliumhigh yelp of a singing voice.
Информация
Посетители, находящиеся в группе Гости, не могут оставлять комментарии к данной публикации.