Greg Boring - Heavy Syrup (2013)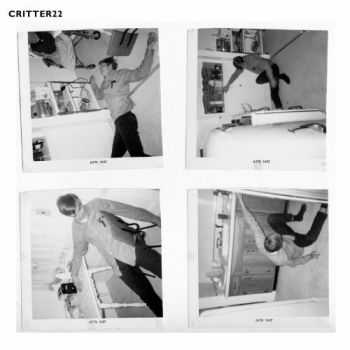 Artist
: Greg Boring
Title Of Album
: Heavy Syrup
Year Of Release
: 2013
Label
: Critical Heights
Genre
: Experimental, Indie, Alternative, Electronic
Quality
: FLAC
Total Time
: 32:13 min
Total Size
: 178 MB
Tracklist:
01. Denuder
02. Fine Find Fined
03. Primitive Lotion
04. Huh
05. Alvin
06. About Time
07. Night Moves
It s the second truly expressionist idea of rock n roll. Make a band around you, give it your name, and then disappear. - Greg Boring // Brisbane, Australia is the geographical lifeblood of Greg Boring - a nutrient-rich syrup of subtropical heat and man-made beaches set against brown river-water and flood debris. The debut LP, Heavy Syrup, is a pristine gummo of analog-synth dissatisfaction, drugless psychedelia and involuntary improvisation. Greg Boring is a band at odds with itself. Borings equal devotion and dismissal of their own musical project creates a picture-perfect ambiguity. Despite this, Greg Boring exists and perpetuates with the fuel of personal disconnection. Performances are devised around avoidances: They don t play with familiarity, they change less, they don t monopolise, they don t sing with words and they don't think about sex. It is the ultimatum to cock-rocks unnerving complacency, momentary excitement, and syndicated relapse. Greg Boring is not a capitalist rock of music, the intent lies in construction and development above fame or perfection. Greg Boring has forged a drooling machine of ideas and permissions: the unholy pet that no one is takes responsibility for but is always overfeeding. Members turn up or don t, instruments are swapped, dropped, dismissed and lost, songs are penned but all is improvised, lyrics are over-considered but language is rendered unimportant. Brisbane is in a state of seemingly never-ending construction for figures and statistics nobody really knows, by an army of labourers working tirelessly for growth. It is this autonomous hunger for progress for the sake of progress that these two entities share. Entities so personally removed that they may never die in our lifetime.
Информация
Посетители, находящиеся в группе Гости, не могут оставлять комментарии к данной публикации.