Belle and Sebastian - The Third Eye Centre (2013)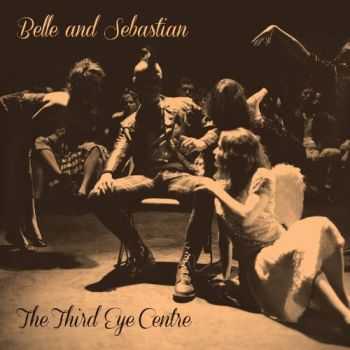 Artist
: Belle and Sebastian
Title Of Album
: The Third Eye Centre
Year Of Release
: 2013
Label
: Matador Records
Genre
: Indie Pop
Quality
: Vo Kbps
Total Time
: 68:33 min
Total Size
: 134 MB
Tracklist:
1. I'm A Cuckoo (Avalanches Remix)
2. Suicide Girl
3. Love On The March
4. Last Trip
5. Your Secrets
6. Your Cover's Blown (Miaoux Miaoux Remix)
7. I Took A Long Hard Look
8. Heaven In The Afternoon
9. Long Black Scarf
10. The Eighth Station Of The Cross Kebab House
11. I Didn't See It Coming (Richard X Mix)
12. (I Believe In) Travellin' Light
13. Stop, Look And Listen
14. Passion Fruit
15. Desperation Made A Fool Of Me
16. Blue Eyes Of A Millionaire
17. Mr. Richard
18. Meat And Potatoes
19. The Life Pursuit
Dear Catastrophe Waitress ushered in a new chapter for Belle and Sebastian. Once a hushed bedroom indie project, the band reemerged as a pop powerhouse. Subsequent albums, The Life Pursuit and Write About Love marked a newfound confidence in the Scottish collective, and with it, some of their best record and ticket sales to date, elevating Belle & Sebastian from cherished undergroundlings into masters of modern songcraft. Third Eye Centre, like its predecessor Push Barman To Open Old Wounds, collects fan-favorite b-sides from cherished albums and also serves as a documentary of a decade.
Информация
Посетители, находящиеся в группе Гости, не могут оставлять комментарии к данной публикации.