Elika - Always The Light (2012)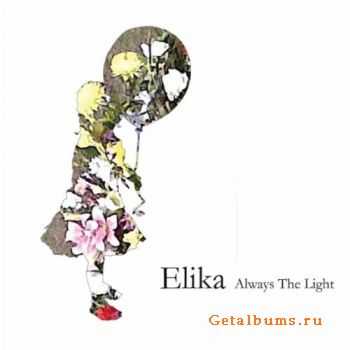 Artist
: Elika
Title Of Album
: Always The Light
Year Of Release
: 2012-03-06
Label
: Saint Marie Records / SMR007
Genre
: Electronic / Indie
Format
: mp3
Quality
: 320 kbps
Total Time
: 33:26 min
Total Size
: 76.4 MB
Tracklist:
1. Stay Beside Me 5:01
2. We Had It All 5:08
3. Waiting Room 1:06
4. Count Your Steps 4:05
5. All My Wishes 1:36
6. Never Touch The Sky 1:27
7. No One Gets Lost 5:03
8. You & Me 3:33
9. Trials 4:20
10. A Year Alone 2:07
Brooklyn shoegazers Elika have done it again. Their album Always The Light puts the computerized percussion on center stage, with the vocals of Evagelia Maravelias sounding aloof and lazy. Brian Wenckebach drops in guitar flourishes one-at-time and this sparse approach serves as a wake-up call during the dreamy passages that are plentiful on this album.
The single No One Gets Lost is a left-field pop ditty that could have been recorded by Kate Bush during the sessions for The Dreaming. Changes are that casual listeners will be put off by this adventurous stuff. Tracks as the slightly spooky We Had It All, with a bass line a la The Cure, and the Celtic flavored All My Wishes are proof that Elika is branching out of the bedroom self-indulgent shoegaze niche.
Информация
Посетители, находящиеся в группе Гости, не могут оставлять комментарии к данной публикации.