Love Connection - Euphoria (2012)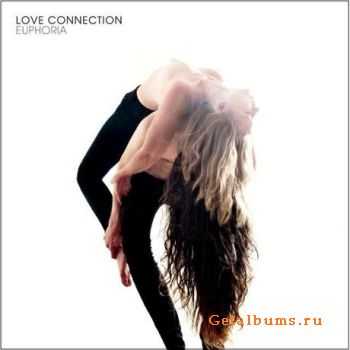 Artist
: Love Connection
Title Of Album
: Euphoria
Year Of Release
: 2012-04-03
Label
: Sensory Projects
Genre
: Indie / Dream Pop / Psychedelic
Format
: mp3
Quality
: 320Kbps
Total Time
: 57:11 min
Total Size
: 129 MB
Tracklist:
01 Piezoelectric
02 Nobody Knows
03 Home On The Wave
04 Natures Vice
05 You Don't Need Muscles To Get Love
06 Day By Day
07 Coasting
08 Sun In
09 Sex In The Cinema
10 Forest
11 Euphoria
Love Connection's second album 'Euphoria' is a series of remarkably effortless explorations into layered guitar music.
Creating a beautifully opaque collection of swirling, harmonising pop songs that string together catchy, cleaner, sharper gems than the bands 2010 self-titled debut.
'Euphoria' was written and recorded in 2011, during a Melbourne winter before the bands departed for America and a stint of shows in New York City.
Produced by Michael Caterer and Kobi Simpson, and recorded by Robin Mai (Nick Cave, Augie March), 'Euphoria' is the result of impeccable engineering on the part of Mai, and the flowing, fluent, poignant songwriting on the part of Michael.
The cover of 'Euphoria' features a stunning photograph taken by Karl Scullin. Karl is renown for his striking portraits (Fabulous Diamonds, St Helens..) and the photo of Michael and Kobi is no exception.
Информация
Посетители, находящиеся в группе Гости, не могут оставлять комментарии к данной публикации.