Fixers - We'll Be the Moon (iTunes Bonus Track Version) (2012)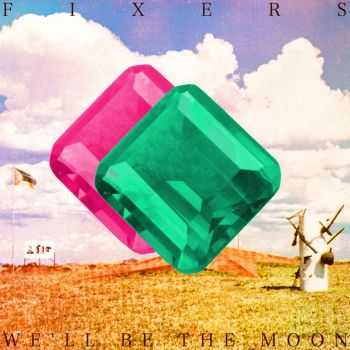 Artist
: Fixers
Title Of Album
: We'll Be the Moon
Year Of Release
: 2012-06-18
Label
: Mercury Records
Genre
: Indie
Quality
: m4a 256 Kbps
Total Time
: 59:27 min
Total Size
: 115 MB
Tracklist:
01. Majesties Ranch
02. Floating Up
03. Iron Deer Dream
04. Alexandra
05. World of Beauty
06. Dais Flowers
07. Pink Light
08. Crystals
09. Amsterdam
10. Really Great World
11. Goodnight
12. Uriel
13. Who Says Boys
14. Iron Deer Dream (Chad Valley Mix)
15. Swimmhaus Johannesburg
The world may not need any more dream-pop exponents but Oxford five-piece Fixers are too ravishing to ignore. Fittingly, for a band who come from the Thames Valley, their debut album references not just the usual acts (Animal Collective, Panda Bear, MGMT) but 90s shoegazing outfits such as Ride, the region's cherubic answer to My Bloody Valentine. Groundbreaking they are not, then, but that matters not a jot when, as on Majesties Ranch and Iron Deer Dream, they use handclaps and harmonies to wonderful effect, imbuing psychedelia with a youthful glow.
Информация
Посетители, находящиеся в группе Гости, не могут оставлять комментарии к данной публикации.