Boy & The Echo Choir - It All Shines (2013)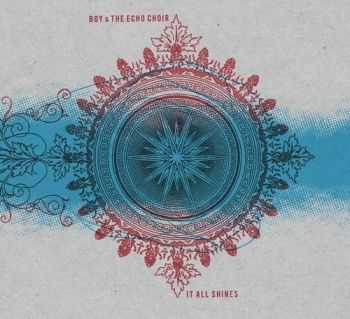 Artist
: Boy & The Echo Choir
Title Of Album
: It All Shines
Year Of Release
: 2013-01-30
Label
: My Little Cab
Genre
: Indie Pop, Chamber Pop, Dreampop
Quality
: FLAC
Total Time
: 32:56 min
Total Size
: 173 MB
Tracklist:
01 Intro
02 It All Shines
03 Impossible Heart
04 The Sound
05 Endless Walk
06 Why Can't We
07 Take Oh Take
08 Last
09 The Organs
10 Fire
11 Warm
Like the sensitive probe of an oscillograph, Boy & The Echo Choir songs transcribe the conflicting moves, moody outlines, sneaky routes, and the fault lines of the soul. There, within the secrets of this unfathomable inner geography, deep in the unstable soundtrack of the heart of hearts, they draw their sometimes uncomfortable truths, their profound reveries and their troubled beauty. Boy's songwriting persists not to comply with any genre or school of writing.
Inspired by what any existence intently lived may bring in disorders or accidents, "It All Shines" pursues, more than ever, this ambition. It's a record that searches – and finds – coherence in the confusion of feelings, an intelligible account in the chaotic framework of the days and nights, harmony in the unpredictability of the human stories. With
a wide range of sound pigments (guitars, keyboards, machines, drums, accordion, musical saw, vibraphone, strings, winds, choir…), the album paints a moving picture where meet and collide uneasy calms and heavy weather, held breaths and outbursts of energy, unadorned and complex patterns.
The intense shine of this new album lies in this science of contrasts that, from beginning to end, Boy & The Echo Choir keeps on experimenting and reinventing.
Информация
Посетители, находящиеся в группе Гости, не могут оставлять комментарии к данной публикации.