Blue Hawaii - Untogether (2013)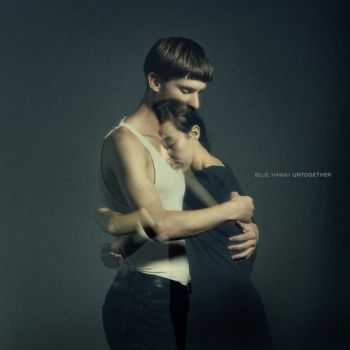 Artist
: Blue Hawaii
Title Of Album
: Untogether
Year Of Release
: 2013-03-04
Label
: Arbutus Records / ABT031 / Promo
Genre
: Electronic, Dreampop, Ambient, Indie
Quality
: 320 / FLAC
Total Time
: 43:07 min
Total Size
: 100 / 232 MB
Tracklist:
01. Follow (05:25)
02. Try To Be (03:52)
03. In Two (03:25)
04. In Two II (02:44)
05. Sweet Tooth (03:31)
06. Sierra Lift (03:40)
07. Yours To Keep (04:44)
08. Daisy (04:38)
09. Flammarion (03:42)
10. Reaction II (03:34)
11. The Other Day (03:56)
The Canadian duo, made up of mysterious characters "Agor" and "Raph," have been recording together for a few years. They released an eight-track EP in 2010 on small Montreal label Arbutus, which also put out Grimes' well-received Visions album earlier this year, and the same imprint will be responsible for their full-length as well.
Untogether is named for the duo's recording process—the album was written separately and then recorded over the course of the year across Canada. It sees the dreamy duo tightening and polishing their sound, heading into more pop-friendly territory. Ra also moonlights in Canadian band Braids, while Agor reportedly spent time in Europe, immersing himself in dance music and electronic production. To get a taster for what they sound like now, the dual header "In Two" suite is available for download over at Gorilla vs Bear.
Информация
Посетители, находящиеся в группе Гости, не могут оставлять комментарии к данной публикации.