VA - Ongaku 80: Alternative Waves From Japan (2011)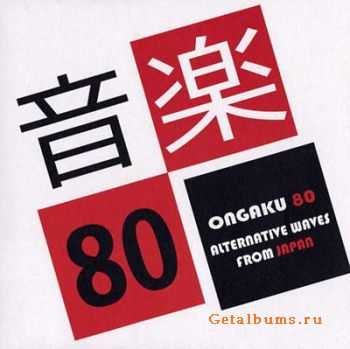 Artist: VA
Album: Ongaku 80: Alternative Waves From Japan
Label: Hiruko Records
Format: Vinyl, LP, Compilation, Limited Edition
Country: Japan
Style: New Wave, Electro, Post-Punk, Experimental
Bitrate: VBR
Size: 124.4 MB
An amazing collection of no-wave and minimal synth acts from the Japanese post-punk scene. Most of the tracks presented here are reissued for the first time. A must have for all vintage electronica and new wave lovers.
Tracklist:

A1. EP-4 - Robothood Process [4:29]
A2. Riuichi Sakamoto - Riot In Lagos [5:23]
A3. Lizard - Modern Beat [3:43]
A4. Portray Heads - Elaborate Dummy [3:53]
A5. Gunjogacrayon - System [7:06]
B1. Phew - Urahara [4:18]
B2. Tako - Funk Of The Hostage [5:07]
B3. Daisuck & Prostitute - Ziggurat Witch-Hunt [4:03]
B4. Shinobu - Earth [3:00]
B5. PTA'S - Woo-Guy After Dark [7:46]

Total Playtime: 48:53
Информация
Посетители, находящиеся в группе Гости, не могут оставлять комментарии к данной публикации.