Thieves Like Us - Bleed Bleed Bleed (2012)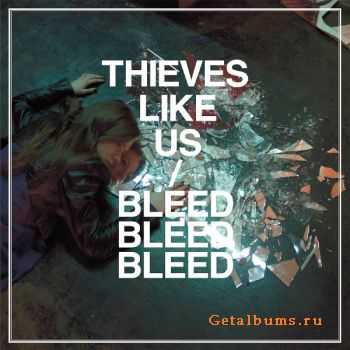 Artist
: Thieves Like Us
Title Of Album
: Bleed Bleed Bleed
Year Of Release
: 2012-03-13
Label
: Captured Tracks
Genre
: Electronic / Indie / New Wave
Format
: mp3
Quality
: 320 Kbps
Total Time
: 38:18 min
Total Size
: 87.4 MB
Tracklist:
01. Bleed Bleed Bleed (04:45)
02. Stay Blue (04:42)
03. Still Life (03:17)
04. Fatima (03:17)
05. The Killing Revelation (04:16)
06. Bleed Bleed Bleed II (03:52)
07. Maria Marie (03:23)
08. Memory Song (03:34)
09. Your Love Runs Still (03:20)
10. Worthy To Me (03:52)
Bleed Bleed Bleed is the fourth record by Thieves Like Us and first with Captured Tracks. Recorded safe inside their homes in Berlin and Paris, the ten songs here are an admission of fears and doubt while entering a new chapter. While Bleed continues Theives' tradition of quality pop songs, the addition of female vocalist Martine Duverglas add a new dimension to the group. Have no fear, you can still dance to this one.
Информация
Посетители, находящиеся в группе Гости, не могут оставлять комментарии к данной публикации.