Brothertiger - Golden Years (2012)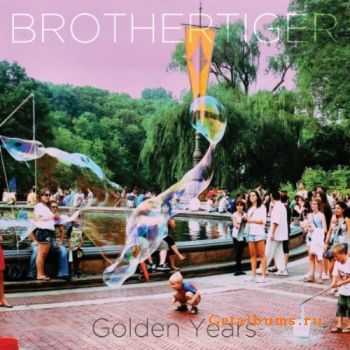 Artist
: Brothertiger
Title Of Album
: Golden Years
Year Of Release
: 2012-03-27
Label
: Mush Records
Genre
: Electronic / Chillwave / Synthpop
Format
: mp3
Quality
: 240 kbps avg
Total Time
: 36:57 min
Total Size
: 66.93 MB
Tracklist:
1. The Young Ones 2:19
2. I've Been Waiting 3:23
3. Wind At My Back 3:59
4. Too Convinced To Care 4:29
5. Reach It All 4:12
6. Suddenly, Voices 2:56
7. Golden Years 3:43
8. Lovers 3:25
9. Out Of Line 3:51
10. Turquoise (Skyline) 4:40
Golden Years, the first album by OhioТs Brothertiger, is a chilled-out exploration of creator John JagosТ lush, lo-fi dance world. Ive Been Waiting is what Ariel Pink mightТve sounded like if heТd been fixated on disco and new wave instead of classic rock, while the full-tilt groove of Out of LineФ brings the club to the bedroom on the back of a hook that could easily be from Zapp and Roger. Most of Golden Years is subdued, though, with Brothertiger building upon cassette beats to create ornate-yet-subtle chillwave landscapes on tracks like Too Convinced to Care and the encircling, ethereal Wind at My Back. Shades of emotion drift across the album, finding articulation in the vocal ahhs and oohs with which Jagos pads his compositions. These all come together on the albums title track and centerpiece, with upward moving wall-of-synth production that leads to the following lyrical aspiration: IТve been waiting so long to be somewhere. Golden Years proves that Jagos need not wait any longer.
Информация
Посетители, находящиеся в группе Гости, не могут оставлять комментарии к данной публикации.