Yazoo - You and Me Both (1983) HQ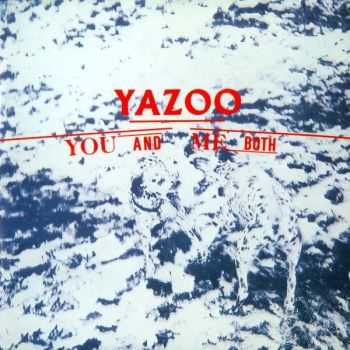 Yazoo (Erasure) - You and Me Both (1983)
APE: IMAGE+CUE+LOG | 218.65 MB | MP3 CBR 320 kbps | 101.51 MB | SCANS | Time: 40:26
Genre: Electronic, New Wave, Synthpop | Label: Mute Records Ltd. | Cat.#: CD STUMM 12
You and Me Both is the second, and final, album released by British synthpop duo Yazoo in 1983. As was their debut, the record was produced by Yazoo members Vince Clarke and Alison Moyet along with E.C. Radcliffe. Upon its release You and Me Both received positive reviews from music critics who noted that the album showed strong progression in songwriting and production from both Moyet and Clarke from their debut. The album peaked at #1 in the UK and #69 in the US.
Yazoo
Wikipedia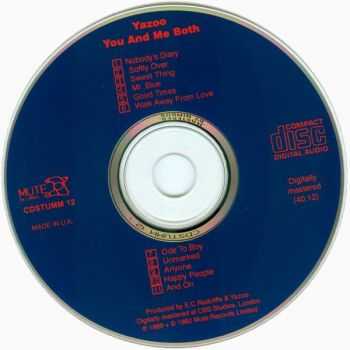 Track Listing:
[04:32] 01. Nobody's Diary
[04:00] 02. Softly Over
[03:43] 03. Sweet Thing
[03:27] 04. Mr. Blue
[04:29] 05. Good Times
[03:20] 06. Walk Away From Love
[03:37] 07. Ode To Boy
[03:36] 08. Unmarked
[03:26] 09. Anyone
[02:59] 10. Happy People
[03:13] 11. And On
Vocals and piano: Alison Moyet
Noises: Vince Clarke
Produced by E.C. Radcliffe and Yazoo at Blackwing Studios
Engineering on You And Me Both by E.C. Radcliffe
Re-Mastered by Simon Heyworth at Super Audio Mastering, Devon
*********
LOSSLESS
Uploaded
|
Turbobit
|
Rusfolder
*******
MP3
Uploaded
|
Turbobit
|
Rusfolder
Информация
Посетители, находящиеся в группе Гости, не могут оставлять комментарии к данной публикации.