VA - Nyrkki & Kyrpä II (2010)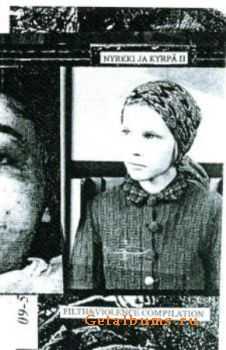 Исполнитель:
VA
Альбом:
Nyrkki & Kyrpä II
Год выхода: 2010
Страна: Finland
Жанр: Power Electronics, Noise
Качество: 320 kbps
Размер: 173 mb
Треклист:
A1. Sick Seed / Above Suspicion – Ensimmäinen Sille Ettet Käyttäytyisi Kuin Huora
A2. Snuff – Hail Black Rapist - Unreleased 2009 Version
A3. Last Rape – Untitled
A4. Concrete Mascara – Hidden In The Clay
A5. Wince – Retarded Ejaculation
A6. Bizarre Uproar – Addiction V/A - 2007
A7. Sadistic Bliss – Omaan Rauhalliseen Tahtiin
B1. Mortuario – Domino Sexual
B2. Halthan – Eternal Love
B3. Coma Detox – Deep Bruising
B4. Coma Detox – Coagulated Exudate
B5. Pogrom – Iš Po Slėptuvės Grindų
B6. Mania (4) – Laced With Impatience And Hatred
Информация
Посетители, находящиеся в группе Гости, не могут оставлять комментарии к данной публикации.