Kazeria - Discipline Of The Shadows (2008) [Re-issue 2013] [LOSSLESS]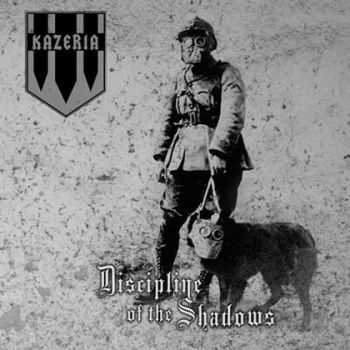 Исполнитель: Kazeria
Страна: Argentina
Альбом: Discipline Of The Shadows
Жанр: Dark Ambient, Military, Martial Industrial
Год выхода: 2013
Кол-во композиций: 8 [CD-Rip] GRADUAL HATE RECORDS / GH 117 CD / TWILIGHT RECORDS / TW 1.104
Формат: 736 kbps FLAC [image.cue.log. CD scans]
Размер: 416.27 Mb
Файлообменник: Depositfiles/Rusfolder/galaxy-file

Tреклист:
1.Discipline Of The Shadows I 4:18
2.Wolfmarch 5:18
3.Endwiderstand 5:16
4.Song For A Black Sun 7:20
5.Like Ancient Legions 7:19
6.Unsere Schwârzesten Seelen 5:01
7.Control Feeds Hope 4:54
8.Konflikt 6:00
9.The Rising of New Utopia 5:50
10.Discipline Of The Shadows II 6:56

Includes a video-ritual ( Kazeria - Song for a Black Sun ) directed by Diego Arandojo.
This is the re - edition of the first KAZERIA-`s album originally released in a cd-r format of only 50 copies by the german label Skulline.
This time Twilight Records release this album in a new format , with more songs , new artwork , better sound and a video clip of the song " Son for a black sun ".
Martial , industrial , folk and some electronic landscapes makes this album as a masterpiece.



Download / Скачать:

Информация
Посетители, находящиеся в группе Гости, не могут оставлять комментарии к данной публикации.