Ruined Conflict - A Voice For The Voiceless (2016)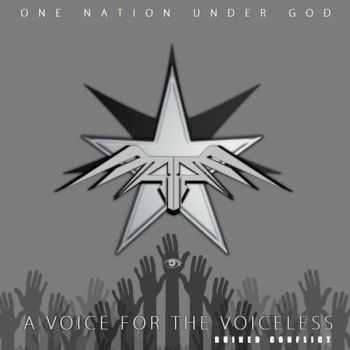 Often compared to bands such as VNV Nation, Ruined Conflict once more proves that they deliver way more than simple future pop. The new album A VOICE FOR THE VOICELESS is a massive blend of Synth-Pop to Electro-Rock with the outstanding vocal performance of singer and frontman Xavier Morales. 13 new masterpieces together on one strong new album release! Diversity and change are the theme of the new songs. Their music is aggressive and melodic at the same time and new musical influences arrive right in time to make RUINED CONFLICT sound even fresher than ever before! Infacted is pleased to release the bands third album to date before bringing the band to Europe for the first time to play the famous WAVE GOTIK TREFFEN 2016!
Tracklist:
01. Me And The Devil Blues (Feat. Shamoozey)
02. Scarred
03. A Voice For The Voiceless
04. Prolonged Detention
05. Diversify
06. Remembrance
07. Awaken
08. Freedom
09. Thimb War (Original)
10. Moving On
11. Social Rejects
12. Break Away
13. After The Storm
rusfolder
turbobit
Информация
Посетители, находящиеся в группе Гости, не могут оставлять комментарии к данной публикации.