BlakOPz - Redefined [EP] (2015)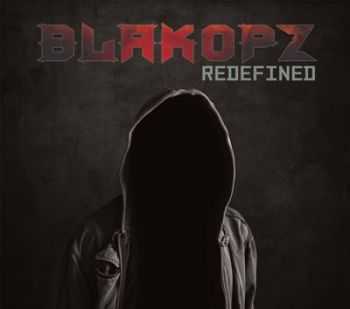 Исполнитель:
BlakOPz
Страна:
USA
Альбом:
Redefined [EP]
Жанр:
Dark Electro
Год:
2015
Формат:
MP3 CBR 320 kpbs
Размер:
60 Mb
BlakOPz "Redefined" Is a brand new kick ass release to shake your asses to. 1 year in the making! This is what happens when you tell people to be creative and enjoy making music. Mission accomplished. We asked 4 bands and ourselves to pick a track from "As Nations Decay" and do something that was completely different. There's Industrial, Trip Hop, Dub Step, Down Tempo, Hi Energy, Hip Hop, EDM, Hard Dance and of course POLKA. Always Polka. All brand new NEVER before released or heard tracks.

Included in this NEW Digital EP "Redefined" there is remixes from Freakangel, Spiders Down Yonder, Lucidstatic, Viscera Drip and even a NEVER before released version of our very own mix of "Detonation" from the 2nd album "As Nations Decay". The Track "Detonation (Implode Mix)" fuses hi energy, dubstep, off the wall fun and even a little Hip Hop vibe. By the way.. there are some special guest vocals on one of these tracks. We won't say who or which track. See if you can guess it. Tracklist:
1. Detonation (Implode Mix) 04:21
2. As Nations Decay (Spiders Down Yonder Remix) 05:47
3. Long Live The New Flesh (Viscera Drip Remix) 05:10
4. Business As Usual (Freakangel Remix) 04:08
5. #culturedelete (LucidStatic Remix) 04:48
Download:
Информация
Посетители, находящиеся в группе Гости, не могут оставлять комментарии к данной публикации.