VA - The Art Of The Ballad (1999)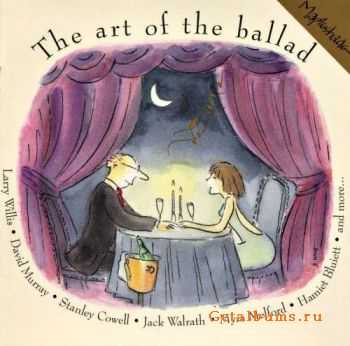 Исполнитель:
VA
Альбом:
The Art Of The Ballad
Год выхода: 1999
Жанр: Hard Bop, Post-Bop, Ballads
Качество:
FLAC (image+.cue) + log
Продолжительность: 57:22
Размер: 270 Mb
Трэклист:
01. "BALLAD FOR FREDERICK" - Listen To Sample from The Offering by the David Murray, Bobby Battle Quartet
02. "IN A PERFECT WORLD" - Listen to Full Song from Sound Roots by Andy McKee and NEXT
03. "BESS, YOU IS MY WOMAN" - Listen to Full Song from Portraits In Ivory And Brass by Jack Walrath & Larry Willis
04. "COME SUNDAY" from Big, Sweet 'N Blue by the Norris Turney Quartet
05. "OUTSIDE MICHAEL'S WINDOW" from A Deeper Well by the Rebecca Kane Sextet
06. "DESCENT INTO KANGNUNG" from Cats Are Stealing My $hit! by Warren Smith
07. "THESE FOOLISH THINGS" from Makin' Whoopee by the King/Bluiett Trio
08. "SEND IN THE CLOWNS" from Love Locked Out by Chris Anderson
09. "I'LL CLOSE MY EYES" from When Alto Was King by the C.I. Williams Quintet
10. "LONELY IN LONDON" from Lonely Woman by the Frank Kimbrough Trio
11. "I'M GONNA LAUGH YOU RIGHT OUT OF MY LIFE" from Shades of Brass by the Avi Lebo Quintet
12. "LULLABYE" from QuietLand by the Mark Taylor Quintet
Скачать FLAC:
Ссылка 1
Ссылка 2
Информация
Посетители, находящиеся в группе Гости, не могут оставлять комментарии к данной публикации.